Having started with Philips Records as a warehouse assistant in 1957 I had by 1963 managed get myself promoted through various steps to Head of A&R. Now I was responsible for selecting all overseas records for New Zealand release and for overseeing what little local recording we did.
Although I had no desire to be a studio record producer I did, in my learning process, sign and produce several singles with artists Alex Neill from the Lower Hutt band "Corvairs"* and with Johnny Devlin's piano player, Claude Papesch. I didn't like working in the confined studio environment and quickly figured out that there were others better qualified and more suited for actual recording production: my interest and skills were really in being able to recognise songs and artists that would find wide popularity and where possible to bring a song and an artist together.
I was however determined we would sign and be successful with local artists and make Philips Records a worthy rival to HMV, the then dominating record company in the New Zealand.
As I auditioned records from all over the globe with a view for New Zealand release I found many good songs and started building up a stock of the ones I believed could have hit potential for New Zealand artists.
In 1965 Larry Morris and his group Larry's Rebels were our first minor success with one of my stock songs, "This Empty Place". Unfortunately that hint of success with the song lead their manager Russell Clark deciding to team up with Benny Levin and form their own Impact Records and we lost the band.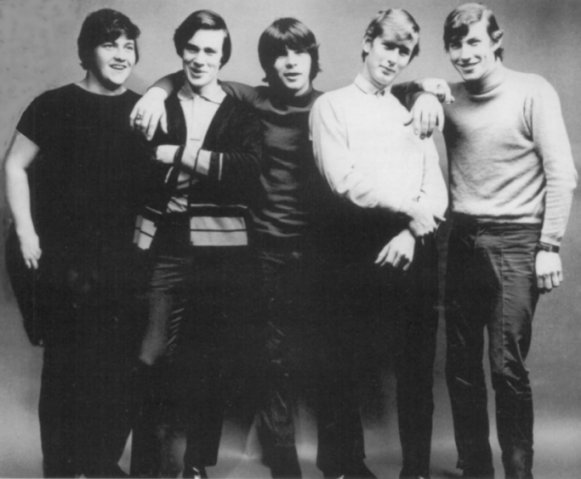 LARRY'S REBELS
Though now a stranger to studio producing I did produce a couple of singles with Herma Keil in 1965 at The Stebbing Studios under Eldred and Margaret's home in Saratoga Avenue, Herne Bay. I got on well with Eldred Stebbing and recognised that many artists were coming to his studio to make demos and that he and Stebbing Studios could be a fertile source of New Zealand artists for us. Eldred and I reached agreement for Philips Records to release his studio's output.
In 1966 Eldred sent me a demo recording of an exciting new band he had found,the La De Da's.
My stock of potential hits included two songs from American songwriters Steve Duboff and Artie Kornsfeld, recording together under the name "The Changin' Times". I thought both were absolute hits. The songs were "How Is The Air Up There" and "Pied Piper". I thought them perfect for The La De Da's and sent them to Eldrid.
The La De Da's recorded both songs and "How Is The Air up There" reached No4 on the NZ charts: it was a hit in Australia as well." Pied Piper" also became an International hit that year for UK artist Crispian St.Peters.
My song stockpile produced another hit for the Stebbing/Philips partnership. I sent Eldred Aphrodite's Child's European hit "Rain & Tears" and suggested Eldred record it with Hi-Revving Tongues: he did and it went all the way to No1 in 1969.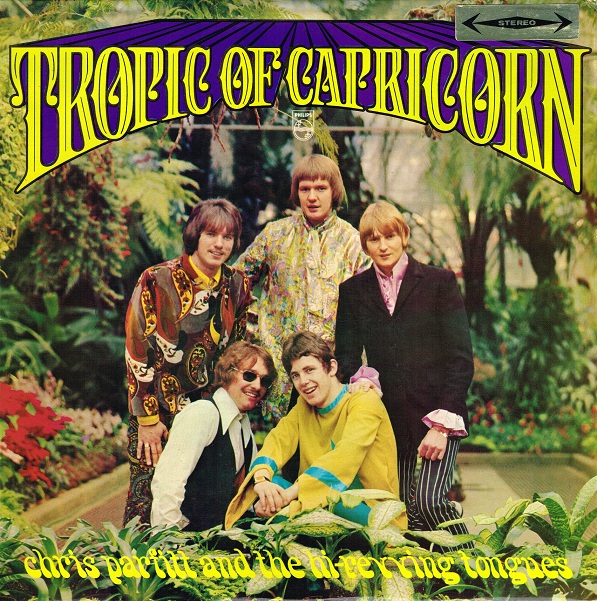 However my stockpile of potential hits contained many songs that I couldn't get any NZ artist to see any potential in. It was frustrating when I was unable to "sell" a song I believed in: and none more frustrating than a song called "The Air That I Breathe" from singer/songwriter/producer, Albert Hammond. It was a terrific song and I never missed an opportunity to try and sell it to anyone who would listen, but with no takers. It was no surprise that eventually (in 1974) it became a huge hit for The Hollies. The song is today considered a classic and I particularly like K.D.Lang's version.
To me good Singer/songwriters are a treasure and working successfully with these talented people is just the best. Close behind in satisfaction is being able to successfully marry a song with an artist. When "How Is The Air Up There" by the La De Da's comes up on my iPod rotation it still brings me smile.
* The Corvairs included Dale Wrightson on lead guitar and my cousin George Watson on Bass.
CORVAIRS BEFORE DALE WRIGHTSON JOINED. L TO R ROB CROZIER (on drums in left corner), GEORGE WATSON, ALEX NEILL AND DAVID LEITH. GERALD LOESCH IS NOT IN THE PICTURE.